ArtyFacts offers a wide range of different tours, tailored to your needs. The main sites covered are:
The National Gallery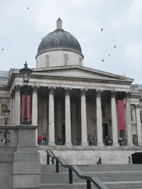 The National Gallery houses one of the greatest collections of Western European painting in the world. The paintings reflect the history, religion and myths of the region.
Artists represented in the collection include Leonardo da Vinci, Hans Holbein, Thomas Gainsborough, John Constable, JMW Turner, Joshua Reynolds, Vincent Van Gogh and Claude Monet. With works dating from about 1250 up to 1900 there is a vast selection to choose from in any highlights tour.
For more information on The National Gallery click here
Tate Britain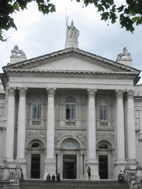 Opened in 1897 with money and works donated by Sir Henry Tate of Tate & Lyle, Tate Britain is the world centre for the understanding and enjoyment of British art. The displays present an unrivalled picture of the development of art in Britain from the time of the Tudor monarchs in the sixteenth century, to the present day.
Your tour could cover general highlights, or a more in-depth look at the main time periods in the gallery's collection: works from 1500-1800, from 1800-1900 or 1900 – 2006. Alternatively you may wish to focus on particular artists, there is scope for many different tours.
For more information on Tate Britain click here
Tate Modern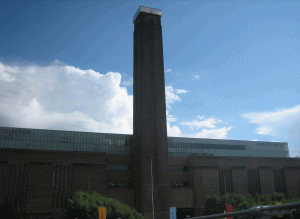 Opened in 2000 Tate Modern is now one of the most popular galleries in the world. It houses an extensive collection of modern art, organised around four wings entitled 'Material Gestures', 'Poetry and Dream', 'Idea and Object' and 'States of Flux'. These explore the art movements of Abstract Expressionism, Surrealism, Minimalism and Cubism (plus Futurism and Pop) respectively.
Your tour could cover general highlights, a more in-depth look at a particular school of art, or the work of particular artists. Tours are completely adaptable, to suit your requirements and interests.
For more information on Tate Modern click here
Greenwich

Greenwich is one of the most popular areas in London for visitors. Its history dates back to Anglo Saxon times and its many wonderful buildings include work by architects Sir Christopher Wren, Nicholas Hawksmoor and Inigo Jones, amongst others.
The Painted Hall in the Old Royal Naval College (ORNC) is a baroque delight, painted by Sir James Thornhill, painter of the dome of St Paul's Cathedral, and father-in-law of another great British artist, William Hogarth.
The Observatory has a fascinating history, telling of the development of navigational techniques and of time itself. With its world-famous Greenwich Mean Time and Meridian Line Greenwich played a central role in the maritime history of this country.
For more information on Greenwich click the relevant link below:
The Royal Observatory
The Queen's House
National Maritime Museum
The Cutty Sark